How can I create an account?
The TourSolver team has sent you details of how you can access the TourSolver application. Now you would like to create an account and optimise your routes.
On the TourSolver Login page, click on Create a new account.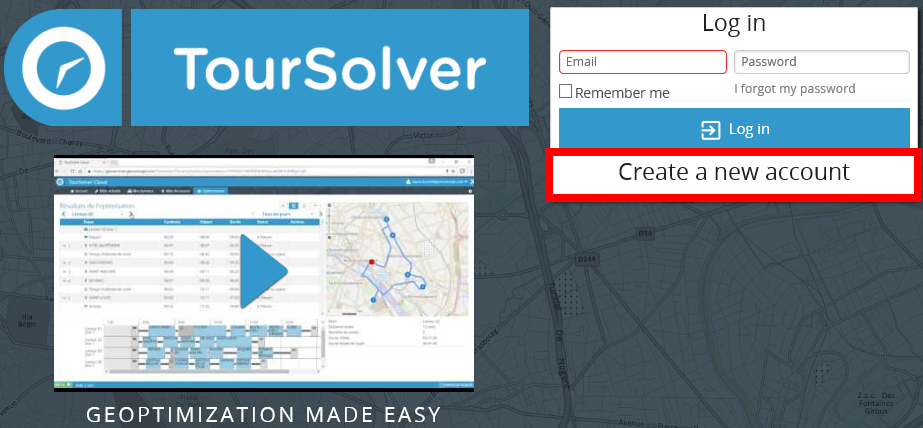 Fill in the form and then click on .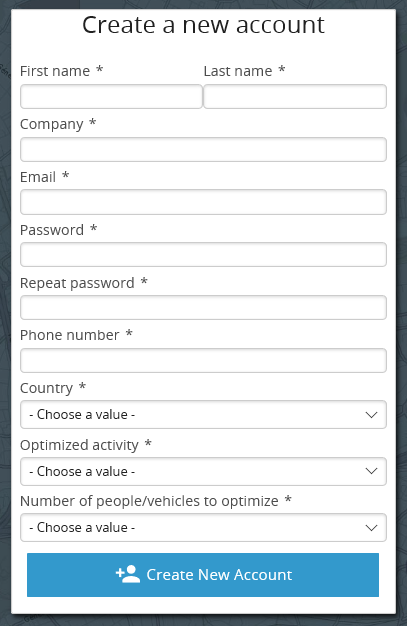 A message indicates that your account has been created. Do not exit the application, as you need to validate the account.

An e-mail is then sent to you from the address noreply@geoconcept.com. If you don't recieve an email, check your spam folder and if the problem persists, contact us by email at this address. The email will contain a validation code.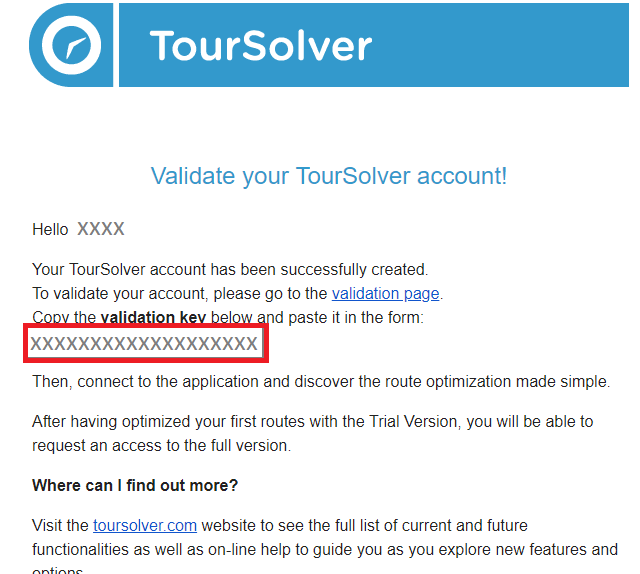 Select the validation code in the message body, and then copy the code to the clipboard (CTRL C).
Go back into TourSolver and click on the Validate account link in TourSolver, and paste the validation code (CTRL V) into the page that will then display.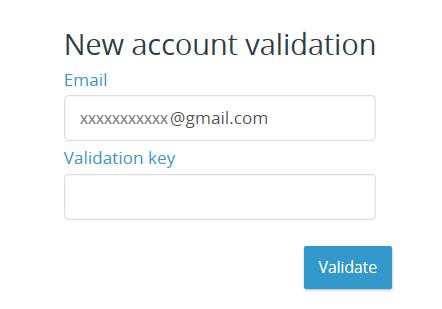 Click next on . The account has now been validated.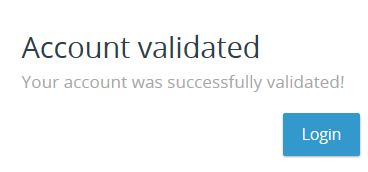 Finally, click on the button and you will access the TourSolver Login page.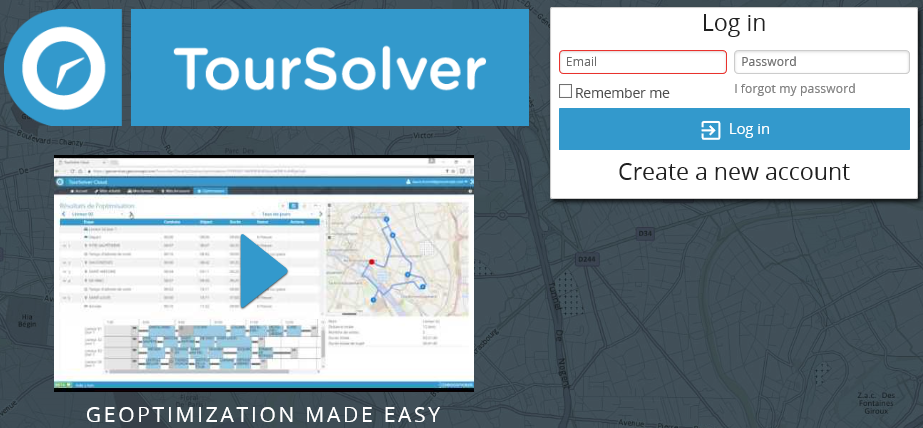 Once connected to the application, you will see the Home page that will present the 4 main steps you use regularly in TourSolver. Now you are ready to go ahead and use TourSolver to plan your routes.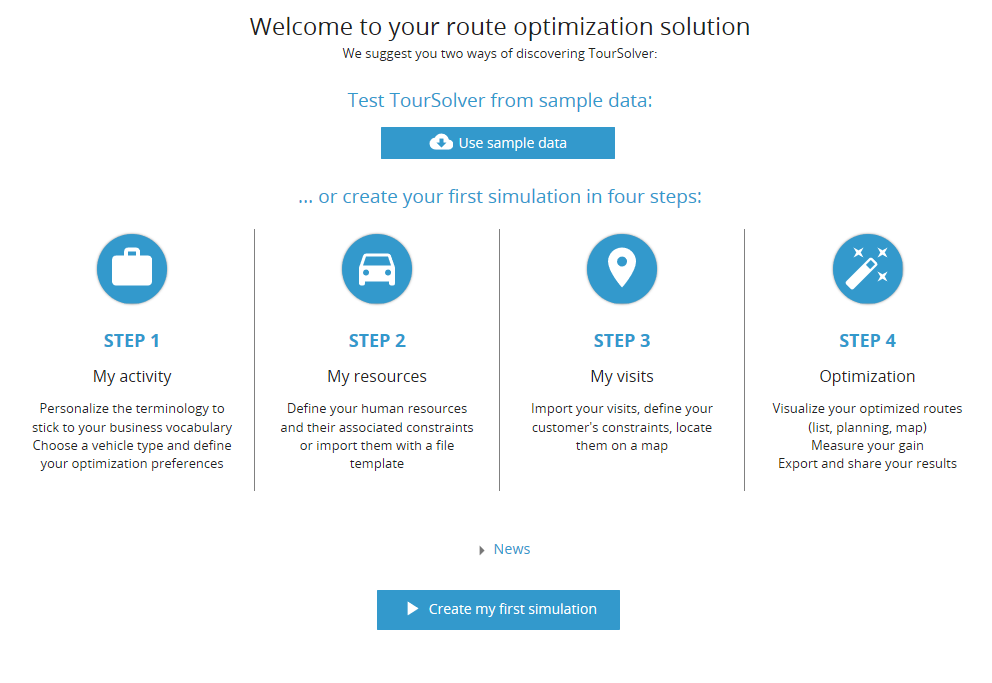 Happy TourSolving!
---
OTHER ARTICLES OF INTEREST:
> Home page the first time you use TourSolver
> Can I try using TourSolver even if I have no data?
> Home page the second and subsequent times you use TourSolver