How can I define different departure and arrival points?
In the My Resources page (or another term, depending on the default terminology applied or customized as defined in the My Activity page), you should configure a departure point, and also define an arrival point that is different from the departure point.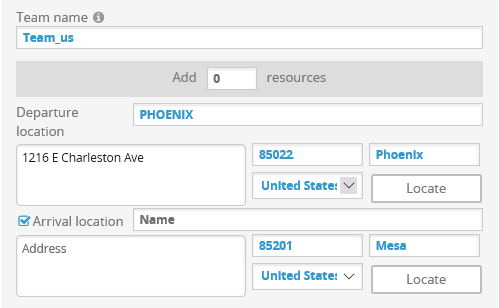 You can make the departure point and/or arrival point for your resources vary by using the Start at first visit or End at last visit constraints.
---
THESE ARTICLES MAY ALSO BE OF INTEREST:
> Understand and configure constraints (list of FAQ)
> Reference Guide for resource constraints