How secure and confidential are my data?
TourSolver is built around the Microsoft Azure Cloud architecture.
This means that your business data remain secure, confidential, and impenetrable while stored in the application thanks to this platform's 'multi-tenancy' management system. Service continuity is assured by its 'elastic', optimised architecture (auto-extendable) that adapts to satisfy peaks in utilisation, and variable geographic coverage requirements. These conditions together offer a seamless experience in the Cloud with TourSolver.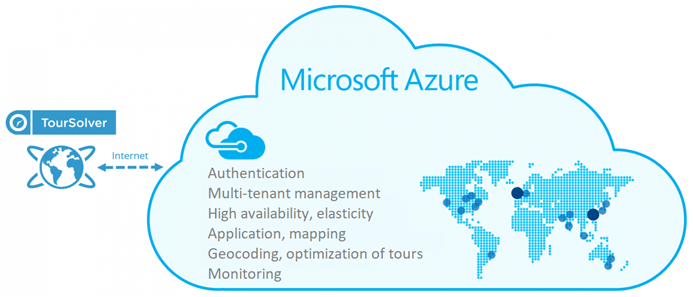 Find out more about the Microsoft Azure platform
---