How can I obtain a trial version?
Would you like to test TourSolver and see how to optimise your routes easily and simply?
Click on the Test application button, or go to the FREE TRIAL menu on the toursolver.com website.

Fill in the request form to gain access to the application.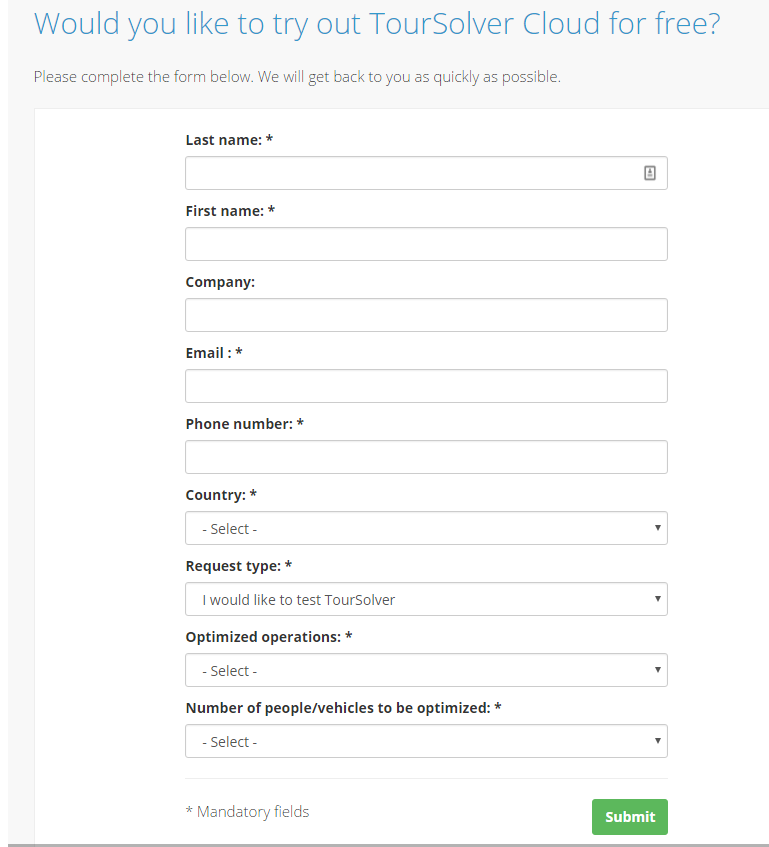 Specify the Type of request: I would like to test TourSolver
Click on Submit to send the completed form to the TourSolver team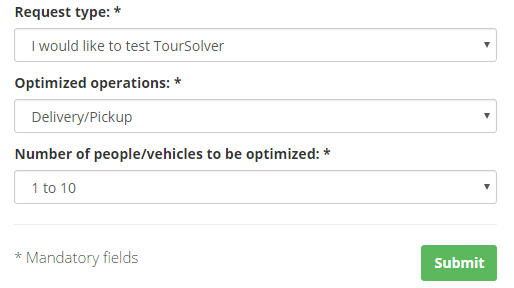 You will then be contacted by the TourSolver team, who will provide access to the evaluation version of the application.
Happy TourSolving!
---