Employee vehicle tracking
Basic principles

 This article applies to France.
Many companies would like to reap the benefits of geolocation of TourSolver Mobile app users via the TourSolver mobile app.
As geolocation applications become ever more affordable, they are enjoying widespread uptake in the world of work. A word of caution is needed here, since in France there are regulations restricting use of these tools to ensure employees' private lives are respected.
These rules are published by the French data protection and civil liberties organisation (Commission Nationale de l'Informatiques et des Libertés - CNIL) in a dedicated article on its website.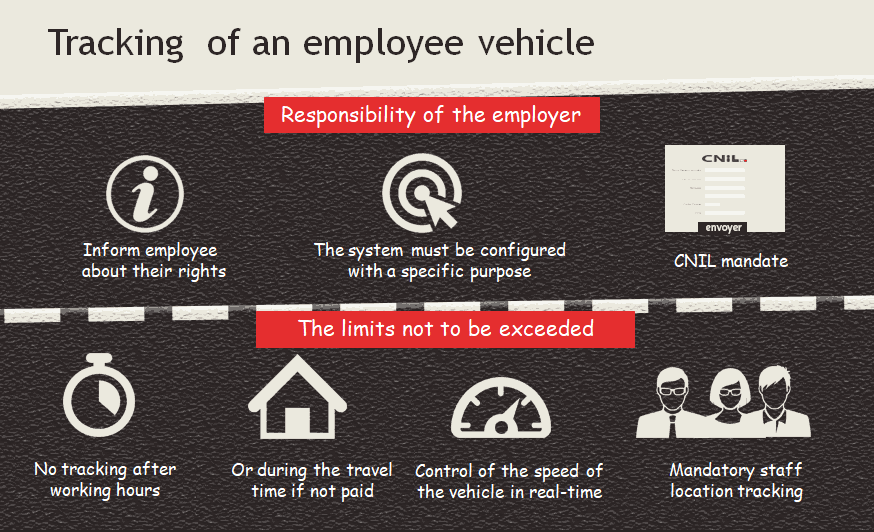 Utilisation
A useful article published by the CNIL in 2015 draws our attention to the following:
Specific utilisations to avoid
Guarantees for the private lives of individuals
Employee information
CNIL formalities
Grievance procedures
Reference texts
Happy TourSolving!
---